The Nine Days of Amy, Part 1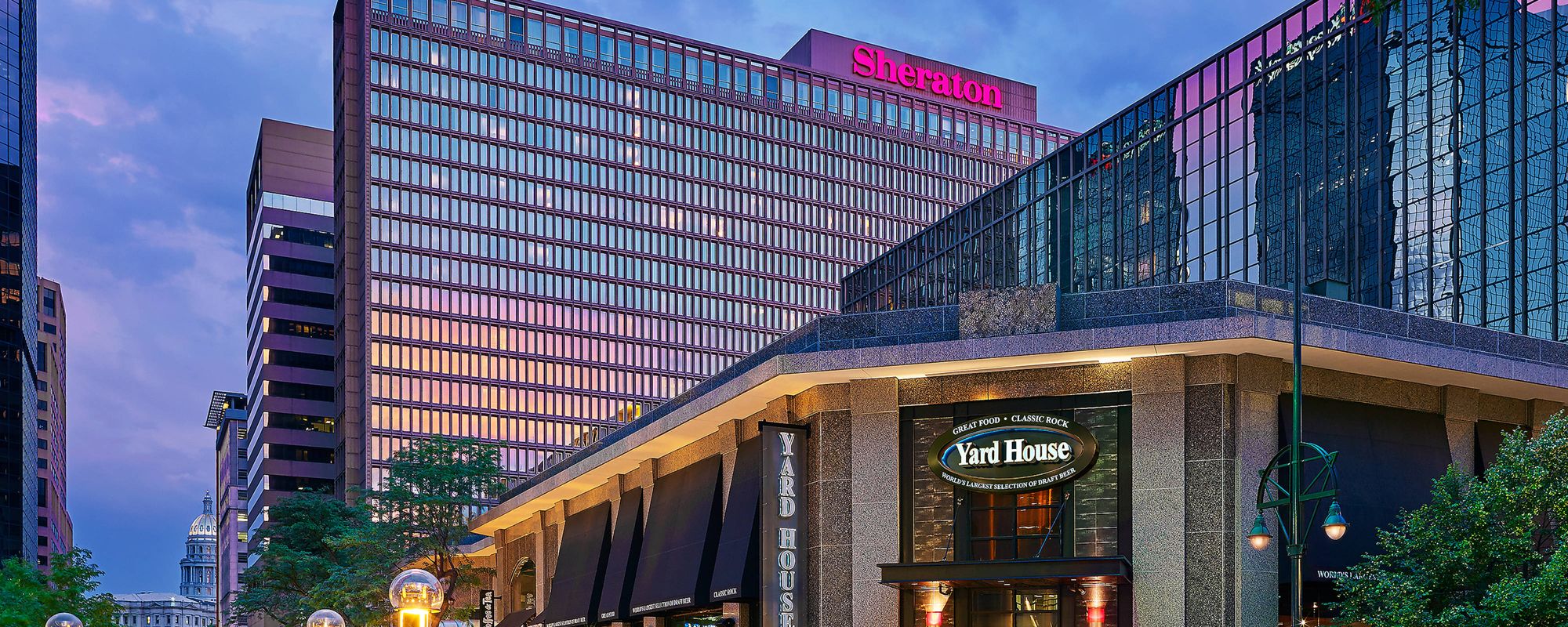 The only way of discovering the limits of the possible is to venture a little way past them into the impossible.
- Arthur C. Clarke, Second Law
January 31-February 8, 2015:
As the National LGBTQ Task Force's 2015 Creating Change conference in Denver approached, and with it the culmination of my efforts as Chairperson of the Host Committee's Trans*, Intersex, and Nonbinary Hospitality Suite subcommittee, I decided to embark on an experiment: I would take off the entire week of work, and, for nine days, I would be only Amy in public. This would be an important "real life test" for me, to see if I could handle everything about being a woman for those nine days, from Saturday, January 31, to Sunday, February 8. This would involve getting up early on some days (especially early one day!) to transform myself into Amy, and maintaining the look, as well as my complete feminine persona, throughout what might be very long days. I felt that the test would give me some indication as to whether or not I could actually handle being Amy full-time.
Day 1 - Saturday, January 31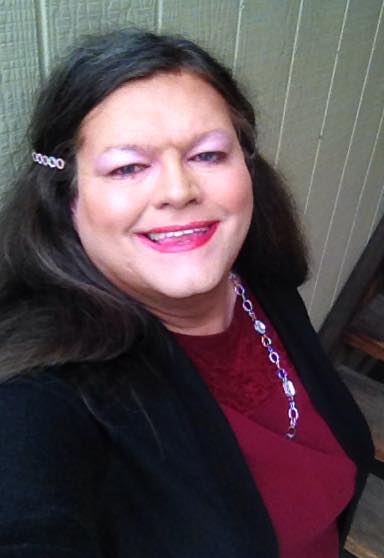 I had my last subcommittee meeting that day, as well as needing to be at a Majestic Hearts charity drag show that night; I selected a new Jessica London dress in claret with a black cardigan over it, black tights and boots. (I also wore a new Glamorise bra under the dress, because I liked the way it shaped my bustline when I tried it on after I ordered it.) On my way to the Gender Identity Center, bringing along the various board games I'd be taking to the suite, I stopped off at the Walmart Neighborhood Market and bought a small gift for each of my key subcommittee members.
I stopped by Phyllis' Fantasies before the meeting; my friend Brenne was in town, up from Colorado Springs, and Phyllis was performing a makeover on her. Karen, my BFF and one of my key subcommittee members, was already there, and we rode down to the GIC together. The last meeting was pretty uneventful, just making sure everything was in place. "I could just give each of you a big kiss!" I said to my subcommittee members, and handed out the gifts...giant Hershey Kisses.
Karen and I stopped at Albertsons on our way back to pick up some deli chicken and salads for dinner, which we would eat with Phyllis back at Fantasy House...as well as with Brenne, who was looking especially lovely, thanks to Phyllis' makeover magic.
The four of us piled into my car and went over to Charlie's, where the show would be. Phyllis needed my assistance in the dressing room, and we got through her costume changes for her various performances without a hitch. (I should mention that getting to the dressing room at Charlie's is rather involved...you have to go around the bar, through the kitchen and past the storage room and office, and then down a flight of stairs to the basement with only a rather sketchy handrail!) Cheri, another friend of ours, was there with her camera, as she often was, but she left the show early, taking Brenne and Karen with her down to the Black Crown. I had to stay with Phyllis, of course, to get her and her clothes out at the end of the show.
The weather forecast had been that snow would start that evening, and be limited to about an inch of snow, but, as we left, it looked like a lot more than an inch had fallen! (I said to myself, "One inch, my fanny!") To make matters worse, the parking lot was blocked by a police car and ambulance, so we couldn't get out right away. Fortunately, I had brought along my nice long black wool coat, but it was still cold as I brushed the snow off the car. A passerby commented, "Beauty in the snow!" ("At least it's not 'Sad girl in snow'," I thought.) Phyllis and I eventually made it to the Black Crown, where we rejoined Karen and Brenne. Brenne was to be staying overnight at Fantasy House, and, after hearing reports of road closures, Phyllis decided to stay there as well rather than risk the drive back to Parker. I got them back there, which was also where Karen's truck was parked. Phyllis had to get a picture of me with snowflakes all over my coat and through my hair, though. I really felt like Elsa at that point...but I wished I'd remembered to bring my hat. I made my way carefully home after that.
Day 2 - Sunday, February 1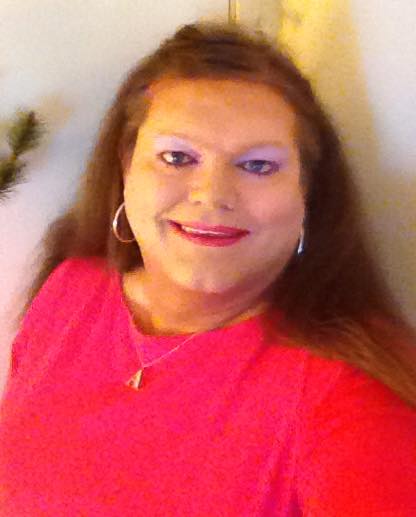 With six inches or so of snow on the ground, I needed something simple that would help keep me warm, and settled on a pink knit dress from Land's End, again with tights and calf-high boots. One minor chore I accomplished today was washing all my (male) laundry from the previous week, putting it away., I certainly wouldn't be needing it again for awhile!
I went downtown at around noon for the volunteer orientation, held at the conference hotel, the Sheraton Denver Downtown. (The hotel is actually two buildings, an 8-story "plaza" building and a 22-story "tower" building, interconnected by a skybridge across Court Place as well as by an underground concourse level.) I met up with some of my committee members there, and got my official badge with a ribbon on it!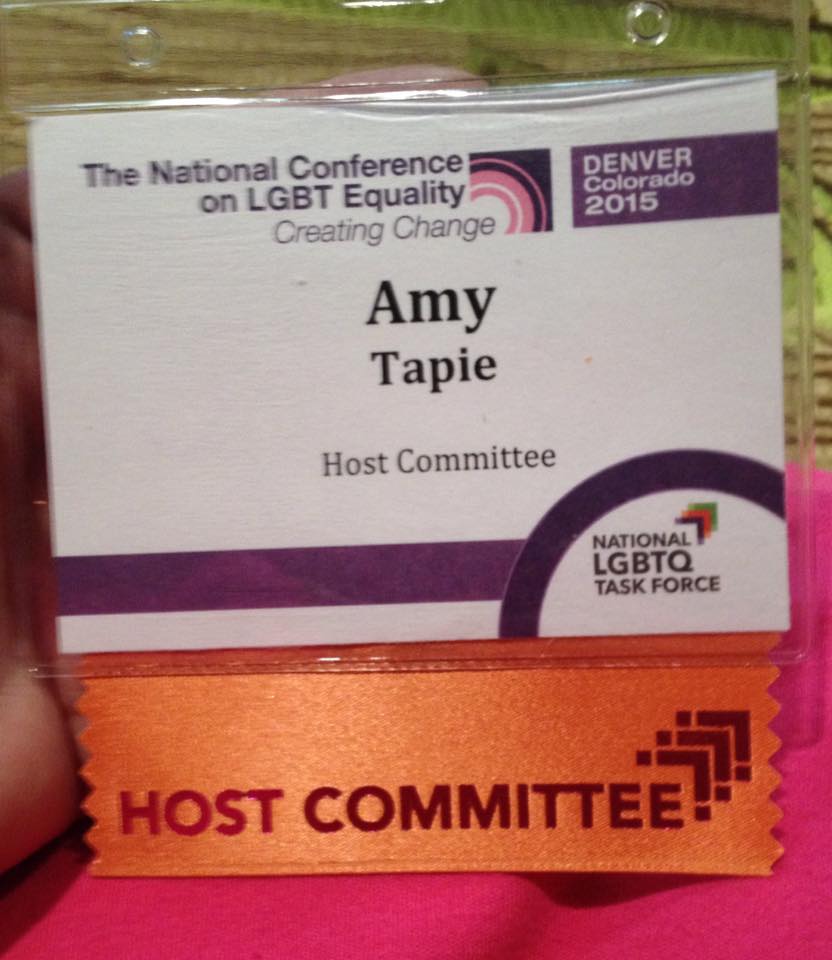 After sitting through the volunteer orientation, and getting a short tour of the hotel, I helped stuff bags of registration material for awhile. I got compliments on my appearance, as well as on all the work I'd done for the host committee. (While on the tour, one woman remarked, "I've seen you all over Facebook, but you're more beautiful in real life.") Jayme, another one of my committee members, was there as well, and we discussed possibly setting up a Wi-Fi access point alongside our resource computer and Pandora-playing laptop. I had the gear to make it work, so I made a note to bring that along when we set things up. i left after a few hours of bag stuffing, and made it home before the Super Bowl started...which I never actually watched.
Day 3 - Monday, February 2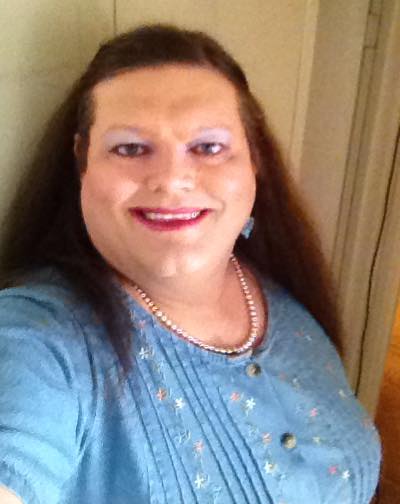 This was a bit of a "downtime" day, so I looked through my closet for something that would work, and settled on a blue denim dress, which I wore with brown boots for the "country girl" look. I also wore a pair of earrings that my godson picked out for me, which were extra special for that reason, and did "lighter" makeup for the day.
I had planned to try riding the light rail to downtown that day, to see how long it would take me (and maybe save some money on parking during the conference), but Sabrina did not want me riding on public transportation as Amy without having a girlfriend along...just in case someone noticed I was a trans woman and decided to beat me up. Never mind that I'd been telling people how Denver is such an open city for trans people, and that we could go pretty much anywhere. Never mind that Karen had ridden the bus on Sunday, and had no trouble. Never mind that anyone trying to beat me up would quickly find out that I'm not the creampuff I appear to be. Never mind that I would probably be in just as much if not more danger walking down the streets downtown, since I couldn't carry a handy policeman in my purse. Sabrina was adamant.
So I spent the day on a few more preparations, and on going out to the store to get more cat food.
Day 4 - Tuesday, February 3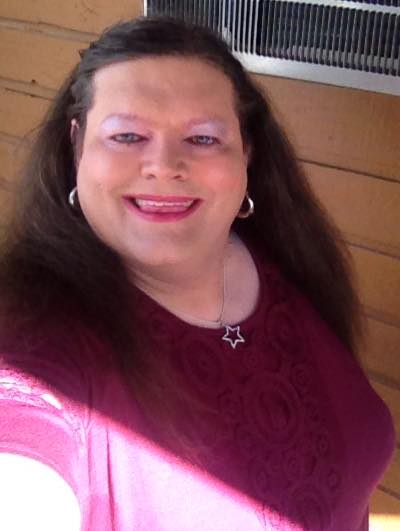 The weather was beautiful that day, so I dressed to enjoy it, in a burgundy crochet-trimmed dress from Woman Within, and elected to go bare-legged and wear ballet flats.
I had intended to take Sabrina over to Fantasy House so she could actually meet Phyllis, but Phyllis came down with strep throat and was at home trying to recover, so those plans got scrubbed. I got a message that we needed a food scale to weigh the coffee we'd be brewing, so I ran over to Target to buy one...as well as a new dress there that I liked.
I managed to totally space on getting my goddaughter Terra to her group meeting that week...but I did pick her up from downtown and get her home, and also feed her, for which she was grateful. I did some final last-minute preparations on the "resource computer" or our suite and got my things in order for the conference, and, that evening, gave myself the "full girl treatment" in the bath (as I'd done the preceding Friday night), to make sure I was ready for the actual conference.
Day 5 - Wednesday, February 4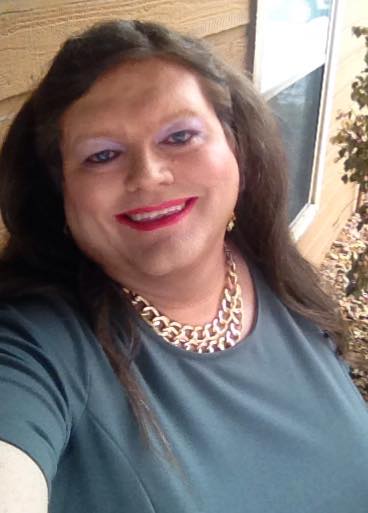 For a few weeks, I'd been working on putting together more "professional" looks in preparation for the actual conference. Now I started to apply that knowledge, opting for a gray Jessica London dress with a black Only Necessities blazer over it, as well as my black tights and boots.

My "day" didn't really start until the evening, when I went to the Sheraton to meet with Mel, the Task Force's official "suite wrangler," as well as her assistants Vanessa and Dominique. The other suite subcommittee chairs were there, too, as this was when we got issued our official keys to the suites. We also exchanged contact information so we could use text messaging to keep in contact through the conference. After the meeting, Karen and some of my other committee members joined me as we visited our suite for the first time. It was room 2212, on the very top floor of the tower building, with a commanding view of downtown. The suite itself had three general areas: a sitting area with a big couch and a number of chairs, a central "dining" area which we used for serving of food and coffee, and a "back" area with a desk where we set up our computers and other hardware, and where the mini-fridge was that we kept bottled water in. There were also two bathrooms, and two entry doors. (Karen later found out that the quoted rate for that room was $1000 a night!)
After getting things set up, we closed up the suite and headed for home. I also took along my official bag of registration materials and my official host committee T-shirt. In that registration bag, among other things, was a copy of the official program book...and on page 4 of that book, the name "Amy Tapie" was listed among the host committee members. I found the experience a bit daunting...here I was, only two years and four months after coming out to Sabrina, not even full-time yet, and now becoming part of history on a national stage.  All that remained was to do it.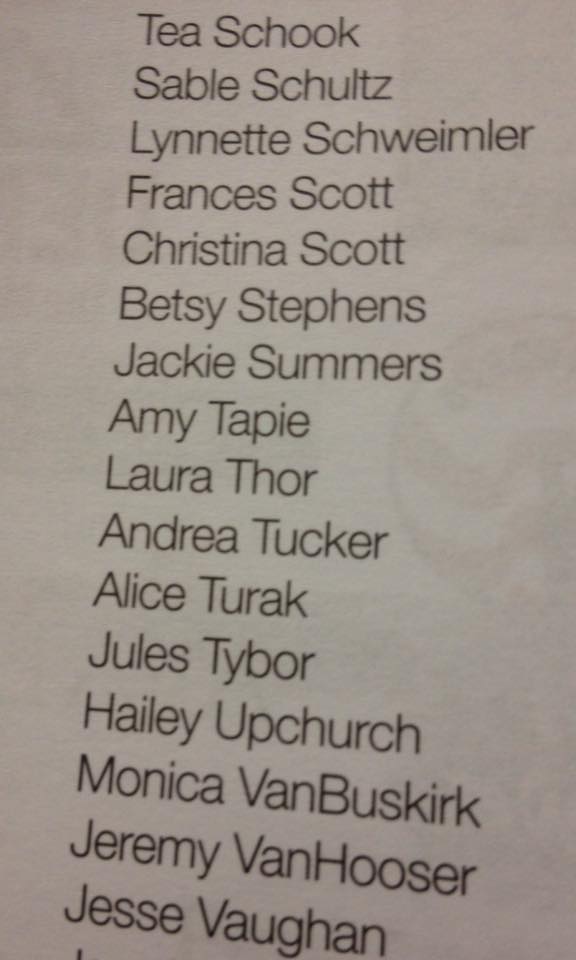 To be continued...